Make Your Meat Case a Can't-Miss Attraction
Today's Retail Consumers Are Hungry for Brands That Bring Something Extra to the Table
As consumers continue to raise the bar for at-home cooking acumen, they're looking for the beef and pork they use — and the retailers who supply them — to step up along with them.
Rise in Confident Cooks/Cooking Enthusiasts
More confident cooks and cooking enthusiasts diversified at-home menus during the pandemic:1
Meat:  +27% change vs.YAG

That's Creekstone Farms' territory. The consistently superior taste and quality of Creekstone Farms give you the ability to plant a flag in your meat case, making it the go-to destination for restaurant-quality Black Angus Beef and Natural Duroc Pork that you and your customers simply won't find anywhere else.
Creekstone Farms is proud to provide our branded retail partners with a full range of marketing support to help attract, educate and retain loyal customers.
1  IRI, AMC Presentation, March 2021.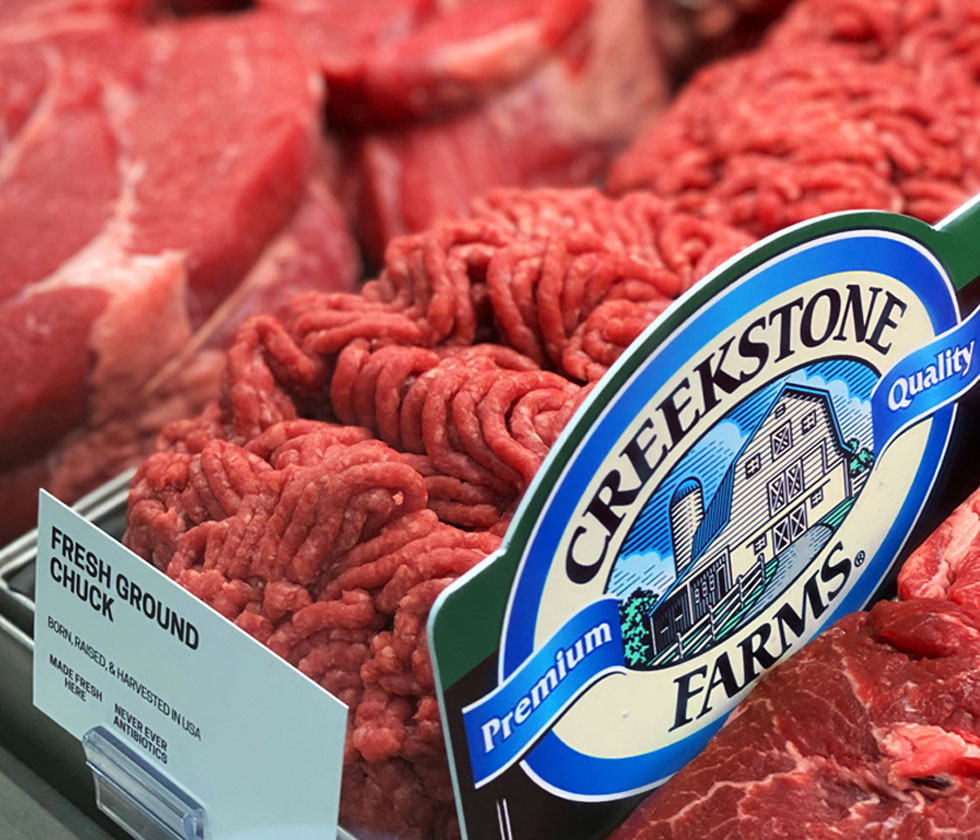 Creekstone Farms
offers a complete line of Premium Black Angus Beef™, Natural Black Angus Beef and Natural Duroc Pork products to satisfy the needs of our retail partners and their shoppers' discerning and ever-changing tastes.
That's why Creekstone Farms offers beef and pork that are produced to uncompromising standards and keep consumers coming back for more:
USDA-certified Premium and Natural Black Angus Beef
Hand-selected Black Angus cattle
Duroc genetics
Humane animal treatment
High-quality, corn-based feed
A natural never-ever program
Carefully selected pork production partners
Sustainably raised beef and pork
State-of-the-art processing
Superior craftsmanship
Premium and Natural Black Angus Beef
Our extensive Premium beef offering has something to please everyone's tastes, including:
Whole muscle boxed beef
Ground beef chubs and burgers
Our signature ground brisket burgers
Case ready bricks
Our Premium pork program also elevates the value of your entire meat case with fresh ABF Duroc pork that redefines the way pork should be enjoyed:
Pork shoulder
St. Louis-style ribs

Tenderloins
Ham
Baby Back ribs
All of our Natural Duroc Pork is raised according to the following protocols:
Duroc genetics
Crate free
No antibiotics — ever!
No added hormones — ever!
100% vegetarian fed
No artificial ingredients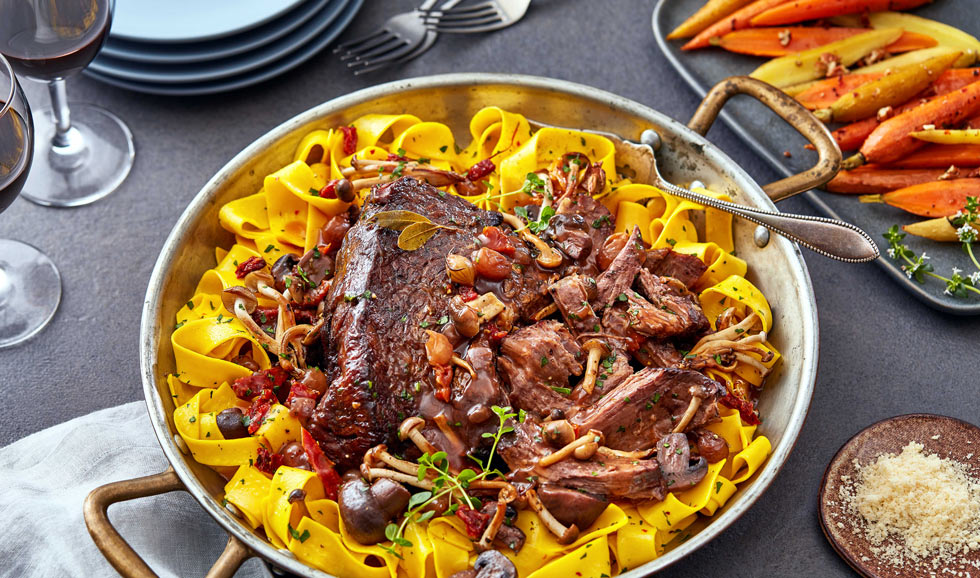 Partner With a National Brand That Consumers Know and Trust
More than half of meat shoppers (52%) have a brand preference when purchasing fresh meat.2 Consumers are looking for brands of meat that offer better quality, taste and flavor. Offering Creekstone Farms' beef and pork fulfills shoppers' needs and keeps them coming back for more.
2  Anne-Marie Roerink, Principal, 210 Analytics, The Power of Meat, March 2021: An In-Depth Look at Meat Through the Shopper's Eyes, Report sponsored by Sealed Air Food Care Division/Cryovac® and Published by Food Marketing Institute Foundation for Meat & Poultry Research & Education.